Microsoft —an on-again, off-again competitive threat to traditional banks over the years — plans to launch a consumer finance app this month.
The Money in Excel app will be part of the new Office 365 suite, which will is set to be relaunched on April 21 and renamed Microsoft 365. It will run on Windows, macOS, iOS and Android devices. It will cost $7 a month for individuals and $10 a month for families.


The effort is significant for a few reasons. For one, Office 365 has 38 million consumer users, in addition to about 200 million business users. For another, Microsoft has built tools that will compete with money management apps banks and fintechs offer. The tech company has 151,000 employees, 41% of them in engineering. If anyone is equipped to build a competitive fintech app, it is Microsoft. And the company has partnered with data aggregator Plaid on this project, so it can automatically import data from any bank or credit card account into Money in Excel.
Microsoft did not respond to a request for an interview by deadline.
Next generation solutions for next generation advisors
For wealth managers to make smarter business decisions, get to market faster, and connect more effectively with their clients, data is the key.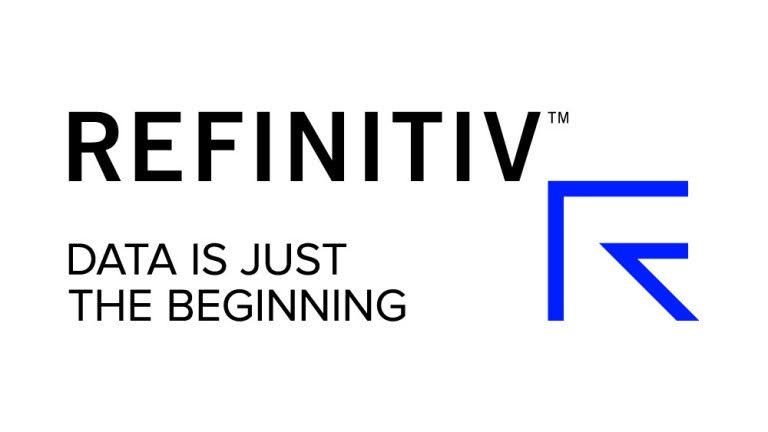 This is not the first time Microsoft has tried its hand at financial services.
In 1991, Microsoft launched Microsoft Money, a personal finance management software program. It could be used to check bank account balances, create budgets and track expenses. It was discontinued in 2009. At the time, the company said "demand for a comprehensive personal finance toolset has declined."
In the '90s, people had to manually input the numbers from their incoming and outgoing checks each month. This was for disciplined, patient, numbers-oriented people.
In recent years, two things have changed to make money management software more useful and easier to use. One is the overall shift from PCs to smartphones, which has forced such applications to become simpler and to do things like expense and budget tracking automatically. The second is the advent of data aggregators like Plaid, which hoover up bank account information automatically from bank servers and place it into money management software, so the user does not have to do any data entry.
Plaid already works with more than 3,000 fintechs, including Venmo, Square, Dave and Blend.
Eric Sager, Plaid's chief operating officer, said his company is undaunted by the volume that 38 million Microsoft 365 users could bring to Plaid.
Plaid already works with large fintech like Venmo, which has 40 million users. It is also in talks with 25% of Fortune 100 companies, Sager said, to help them offer financial services or embed consumer financial information into their offerings.
"As companies are waking up to care more and more about top-notch user experience, we become a key part of that," Sager said. "Think of the way you authenticate an account. In the past, you would have to go through a micro-deposits flow, which can take weeks." Plaid can authenticate bank accounts for payments. A utility or insurance company might seek to use Plaid to send money to or receive payments from customers, for instance.
The company is connected to one in four U.S. bank accounts, Sager said.
Plaid has direct relationships with large banks like Wells Fargo and JPMorgan Chase, accessing accountholders' data through an application programming interface. In other words, the bank feeds certain types of data, with customers' permission, from its core system to Plaid.
For smaller banks that do not have a direct agreement with Plaid, the company often ends up screen scraping customer data.
Sager argued that small banks could benefit from a relationship with Plaid.
"It's very hard for a small or regional bank to compete in a world where you have Wells Fargo and Citi and others spending tens of billions on research and development," Sager said. But through Plaid, they could integrate with fintechs that offer an experience that matches or competes with the big banks' apps.
Thumbs-up from a VC
Theodora Lau, a partner at the venture capital firm Unconventional Ventures, who generally invests in small, up-and-coming fintechs with new ideas, said she sees value in Money in Excel.
She has been using Office 365 at home for years.
"I think they're trying to rebrand this to be more family focused," she said. "Microsoft got rid of the word 'Office' to imply that it's not just about being in the office but also outside of the office. If you look at the trends, even before the current coronavirus outbreak, people were working more and more remotely and using a blend of home and work technology."
Lau said that one of Microsoft's new templates will alert users when there are price changes for recurring payments.
"That reminds me of what some of the startups do, like Billshark," she said. "They monitor the recurring payments and if there's a change, they can save you money." This is helpful in an environment where most people need to be cautious about spending.
"Especially after this crisis is over, we'll need to focus on how do we rebuild our finances, which will then include looking at what we're spending, what can we change and what are the fees that we can minimize?" Lau said. "It's an interesting step in the right direction."
But are Americans too lazy to manage their money in Excel?
"After you set this up, it will automatically be created for you, so you don't have to do it manually," Lau said. Many high-net-worth people already use Excel to manage their money.
Lau wondered if Microsoft will link Money in Excel to its artificial intelligence-based virtual assistant, Cortana.
"If the AI can analyze your spending and alert you, that could be helpful," she said. "And then taking a step further to be able to link up to the voice function would be super interesting."
A question for any company using and displaying bank account information is, how will they keep it secure?
"I would actually trust Microsoft security more than a fintech startup's security," Lau said.